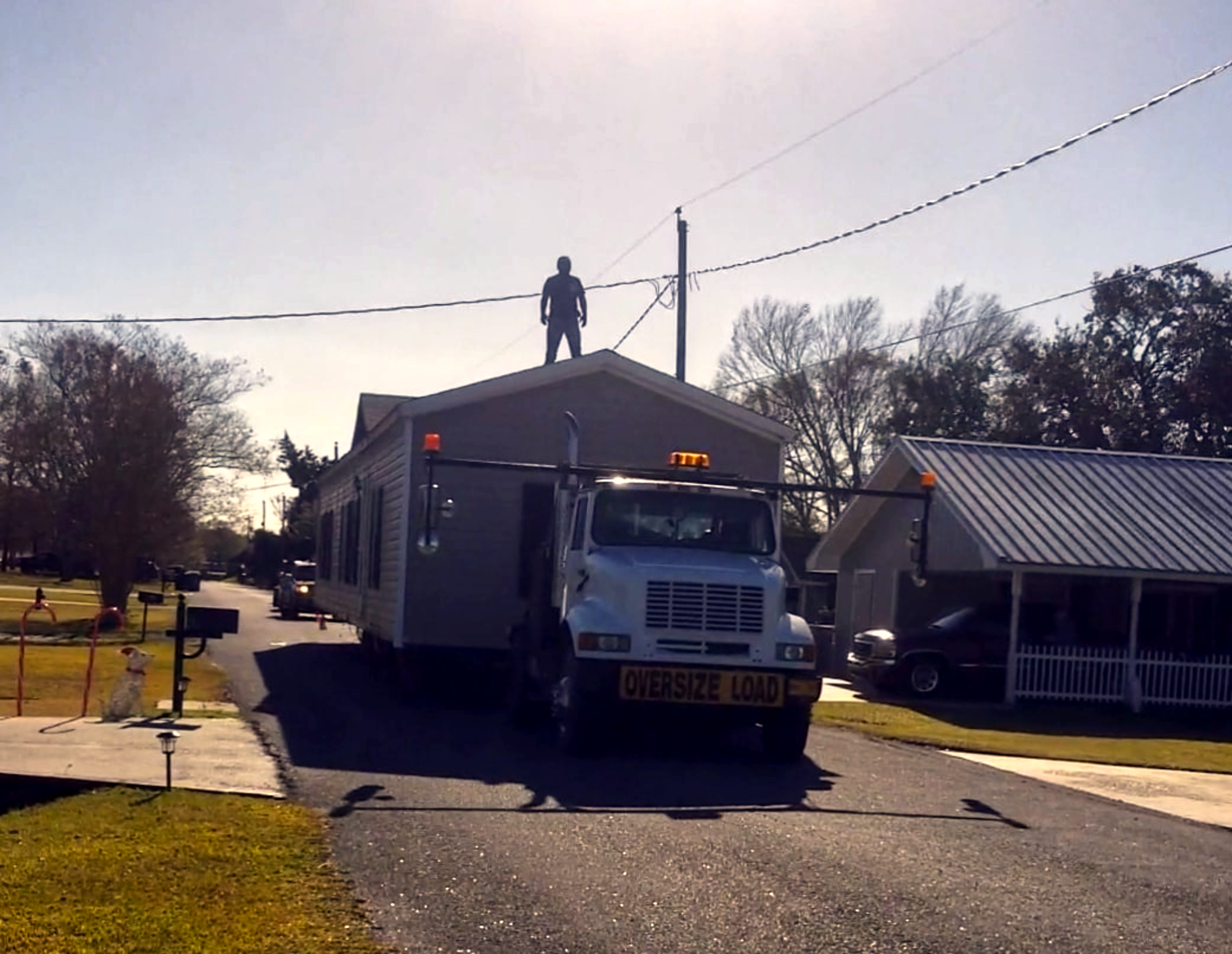 Get a FREE Estimate before you allow work to start on your repairs after strong winds and especially a Hurricane!
Set-Up of Mobile Homes
Modular Homes
Re-Levels & Leveling
Un-blocked & Re-blocked
Un-anchored & Re-anchored
Raise For Flood Elevation
Local and Nationwide Mobile Home Transportation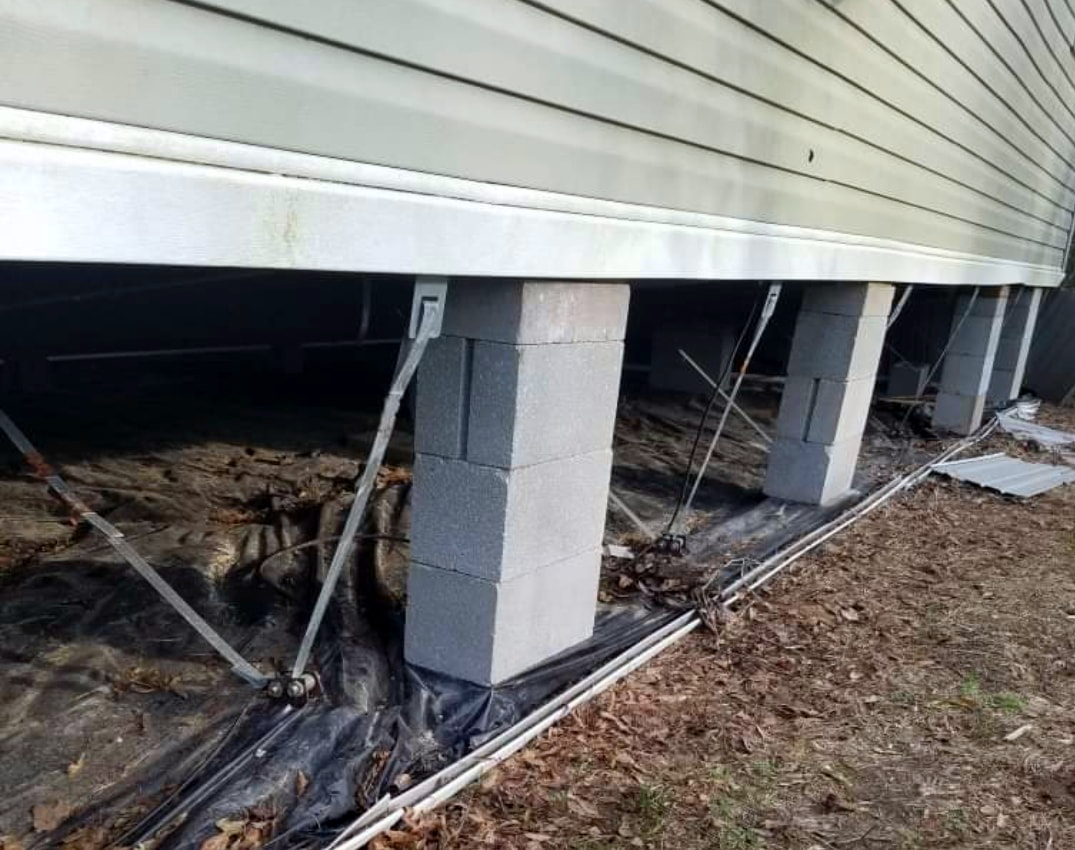 Home shifted from the storm?
We'll replace old, rusty jack stands with new blocks. Out with the old and in with the new!
Doors dragging? Anchors rusted out? Straps loose?
WE CAN HELP!