Here at Kovac's Mobile Home Movers LLC, we are a professional licensed, bonded and insured transporter of manufactured and mobile homes in the state of Louisiana. Our reputation for quality service, professional experience, and exceptional customer service has made our company one of the fastest growing independently owned modular transport and service companies in the South!
Our services expand far beyond just mobile home movers, we are experts in the area of leveling and re leveling manufactured homes. We specialize in elevation projects as well as getting hurricane stricken areas back in shape. We can level Wood Frame Houses too!
We also have a large inventory of anchors, straps, wheels and axles. 
If you need help sooner than later, we have a fast quote form that will get you a quote in 72 hours or less.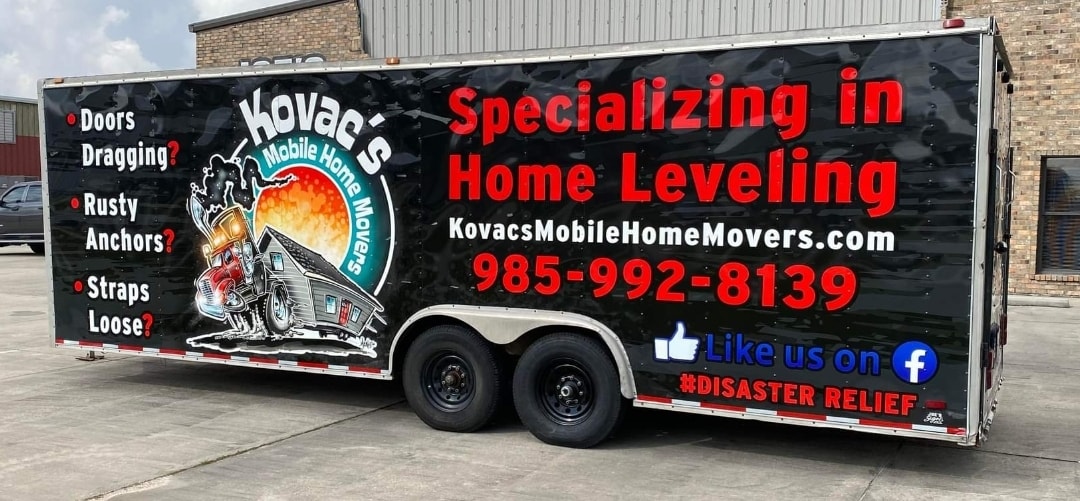 Get a FREE Estimate before you allow work to start on your repairs after strong winds and especially a Hurricane!
•  Set-Up of Mobile Homes
•  Modular Homes
•  Re-Levels & Leveling
•  Un-blocked & Re-blocked
•  Un-anchored & Re-anchored
•  Hurricane Damage
•  Raise For Flood Elevation
•  Local and STATEwide Mobile Home Transportation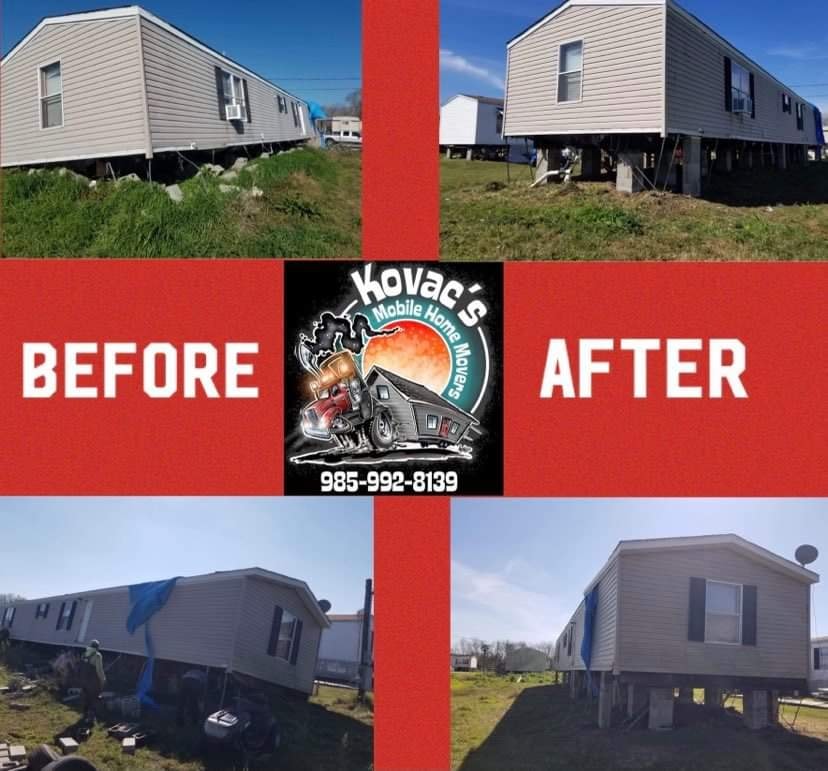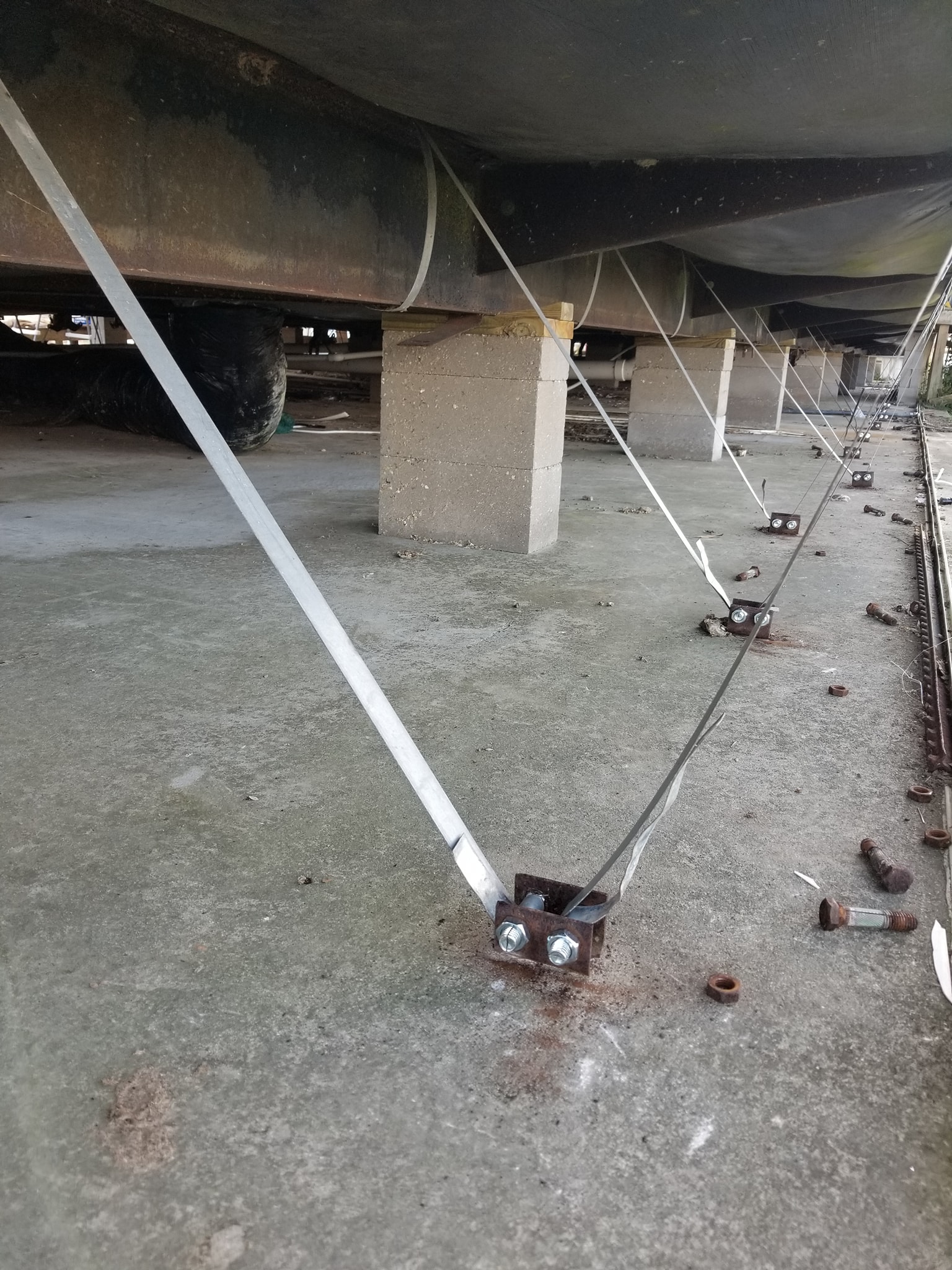 Home shifted from the storm?
We'll replace old, rusty jack stands with new blocks. Out with the old and in with the new!
Doors dragging? Anchors rusted out? Straps loose?
WE CAN HELP!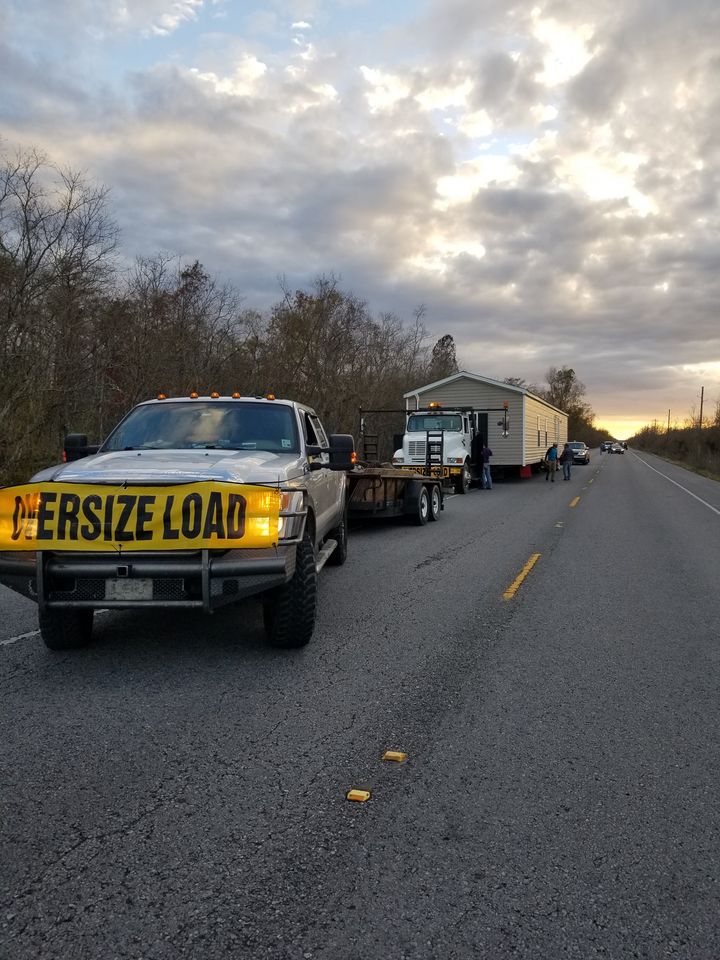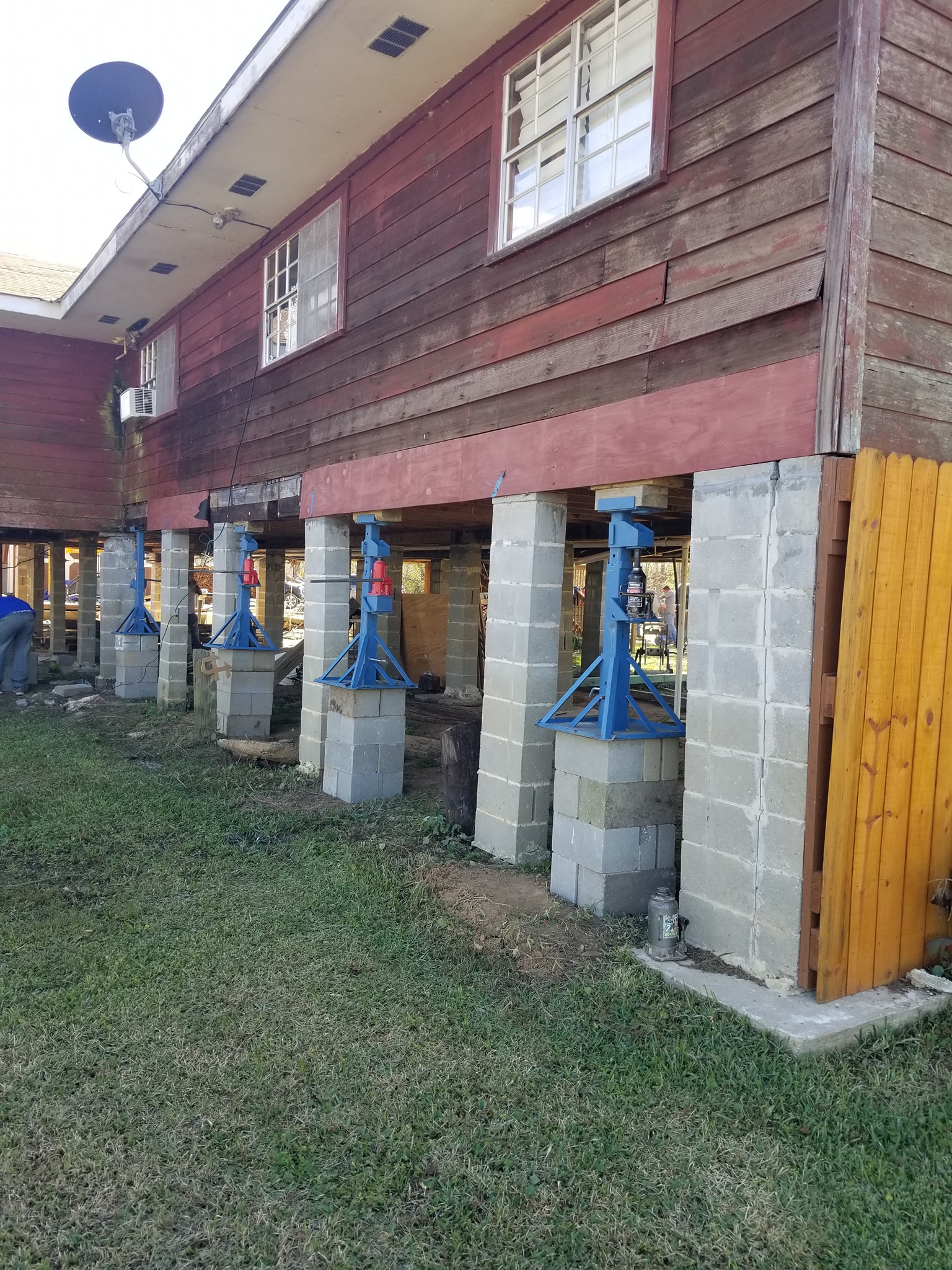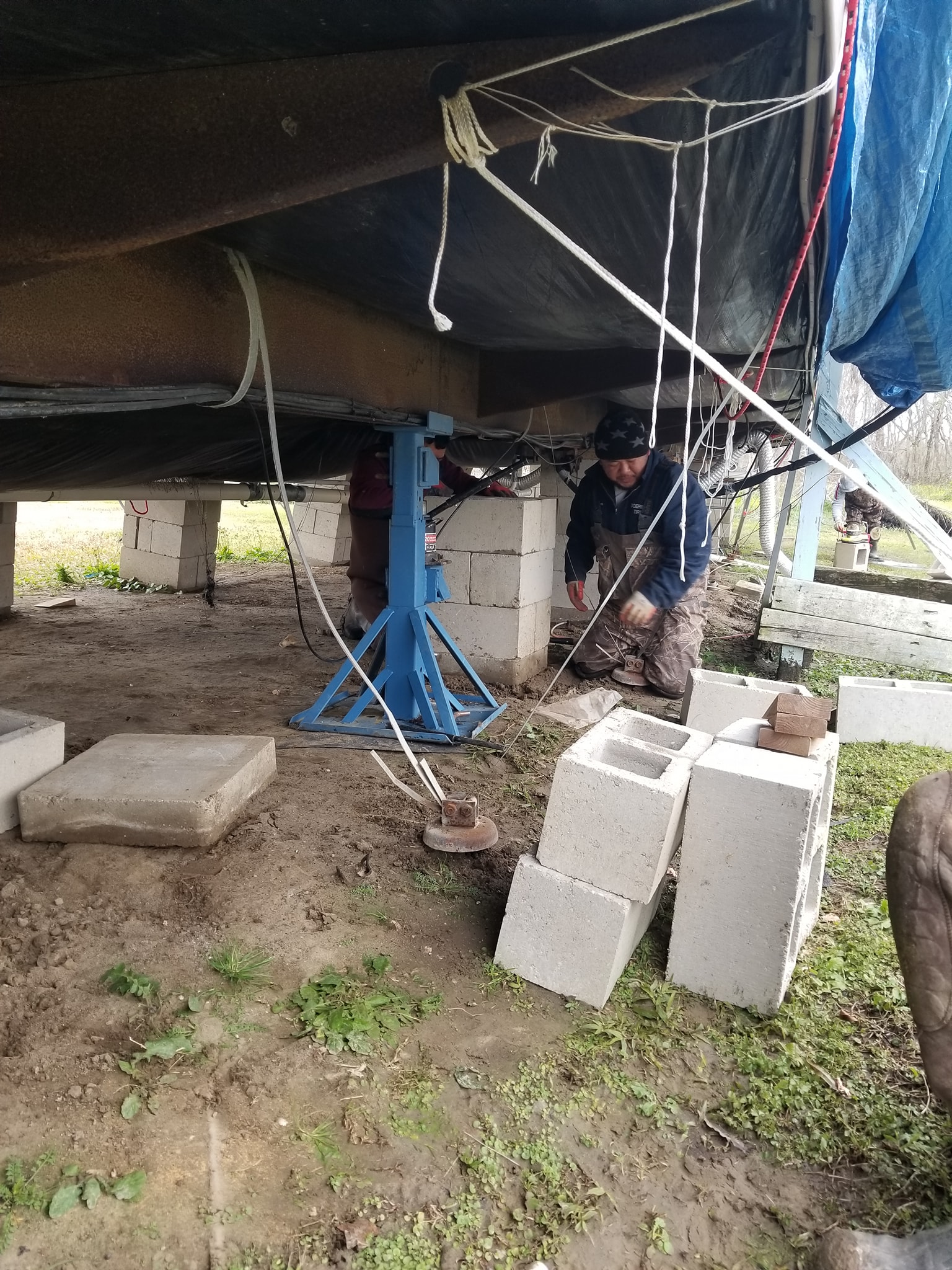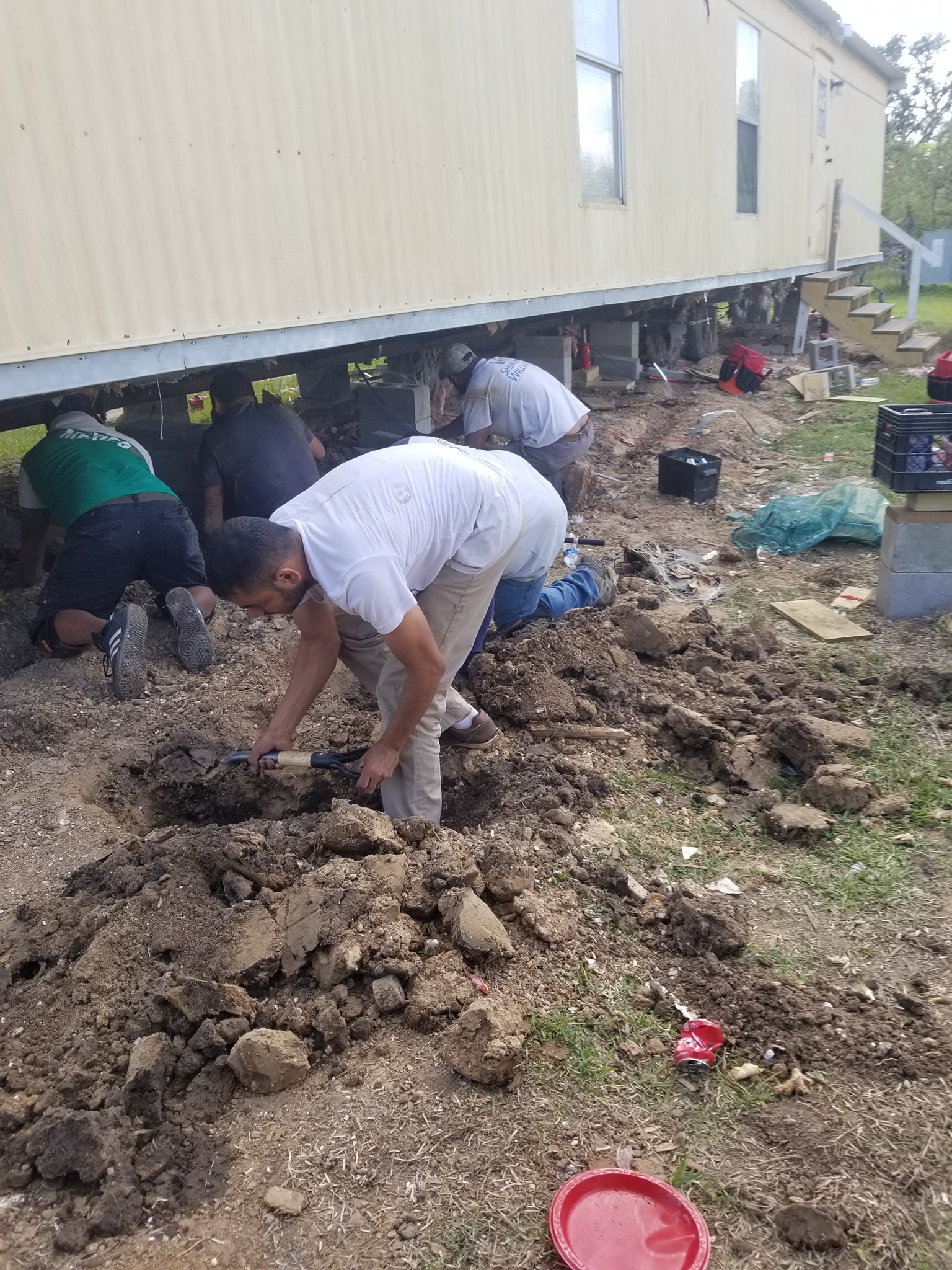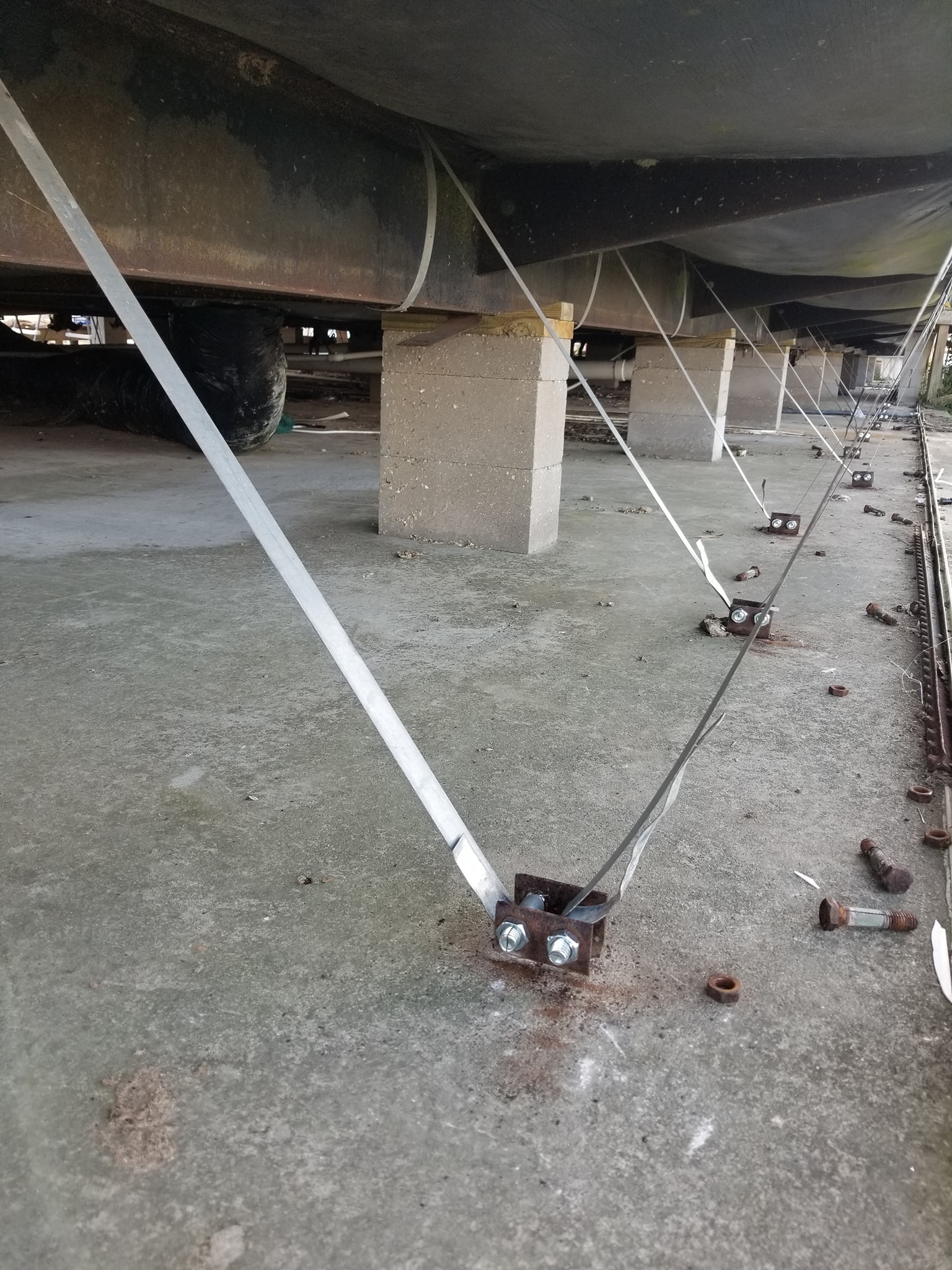 Kovac's Mobile Home Movers and Services specializes in the transport, setup, and construction industries.
You can rely on us for professional transport and setup shipping containers, Fema trailers, modular buildings, and mobile homes.
We are also able to provide the construction of steps, ramps, and the installation of siding and skirting. 
Core Competencies

Mobile Home Transportation
Complete Setup of Mobile Homes
Fabrication and Welding
Differentiators

Kovac's Mobile Home Movers LLC has a fleet that is capable of handling your transportation and service needs even when disasters strike.
We have 2 locations in South Louisiana, Patterson and Thibodaux, LA.
Our team that has the experience necessary to get your job done in a timely fashion.

If you have a project in mind, contact us.
Trailer Moving

100%

100%

Releveling

100%

100%

Financing

90%

90%